On Sunday, October 18, 1964, a meeting was held for the purpose of organizing a Baptist church in Southeast San Diego, CA to reach the unsaved for Jesus Christ. Among the meeting attendees was Mrs. G. Blankenship. Mrs. H. Porter, Mrs. A. Fitzgerald, Mrs. L. Scott. Miss E. Blankenship and Miss Jannie Harris. Also in attendance were Rev. Joseph Scott, Dr. Charles Hampton, and Rev. Marvin C. Hines. Mount Olive Church started out over 50 years ago under Pastor Joseph Scott. A motion was made to form a new church and the name, Mount Olive Missionary Baptist Church, was approved. Mrs. Porter nominated Rev. Joseph Scott to be the first pastor of Mount Olive Church and the motion was approved. To stay up to date on everything that we have going on here at "The Mt.", click the link below. We would love to share our time with you!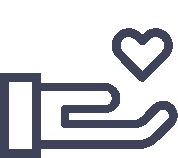 "Do not be anxious about anything, but in everything, by prayer and petition, with thanksgiving, present your requests to God."